Announcements & Reminders
Click on each title to view additional details.
2023 Membership Card Stickers are now available at the bar. Dues remain at $65.00 payable by December 31, 2022.  Dues may be paid by mail, in person or online. 

2023 Early Bird Draw winner is Melanie Maguire. Melanie's 2024 membership dues will be paid for her. Congratulations, Melanie! 
2022 Membership Card Stickers are available at the bar. 
Our House and Grounds team is busy at work with anticipated needed work parties in the near future. We'll keep you posted!
A  HUGE THANK YOU –  to all who volunteer their time and energy to the branch.
Your help is greatly appreciated – THANK YOU!!
What's happening at the Billy/Kerrisdale?
Click on each "Happening" to view additional details.
Special Happenings
Save the Date!
Thursday, December 8th at 7:00 pm
click poster to enlarge

Save the Date for our New Year's Eve Celebration
Saturday, December 31st, 2022 – 6:00 – 7:30 pm.
Ring in the New Year and Rock the night away with Rock Paper Moon
Branch open 4:00 – 12:30
Light refreshments served after 9:00
(with Party favours, of course!)

No cover charge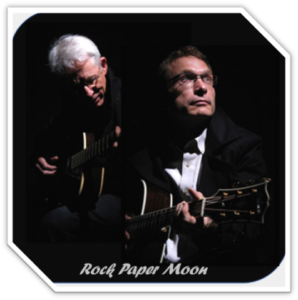 Supporting Community Events
Saturday Night Roast Beef Dinners
Upcoming Dates:
December 3rd, 2022
December 17th, 2022
January 14th, 2023
Dinner served from 6:00 – 7:30
Join us for our
traditional Roast Beef Dinner
(with Yorkshire and dessert)
Cost $24.95 per plate
Meals are prepared with limited servings. Reservations being taken on a first come, first served basis. We're guaranteed to sell out fast.
Call us at 604.738.4142  – Your call will be returned.
Karaoke Fridays
Meat Draws Sundays
Happy Hour(s)

Exclusively for our members and their guests.
Thursdays through Sundays from 4:00 – 6:00 with rotating specials and often a selection of small Branch Bites.